One of my husband's favorite snacks and one of my most popular blog posts, is
Protein Peanut Butter Balls.
I love making them....BUT in Korea honey is EXPENSIVE!!!!!! Like very very very expensive and that is for the cheap not great kind. So I have been playing around with good substitutes for honey.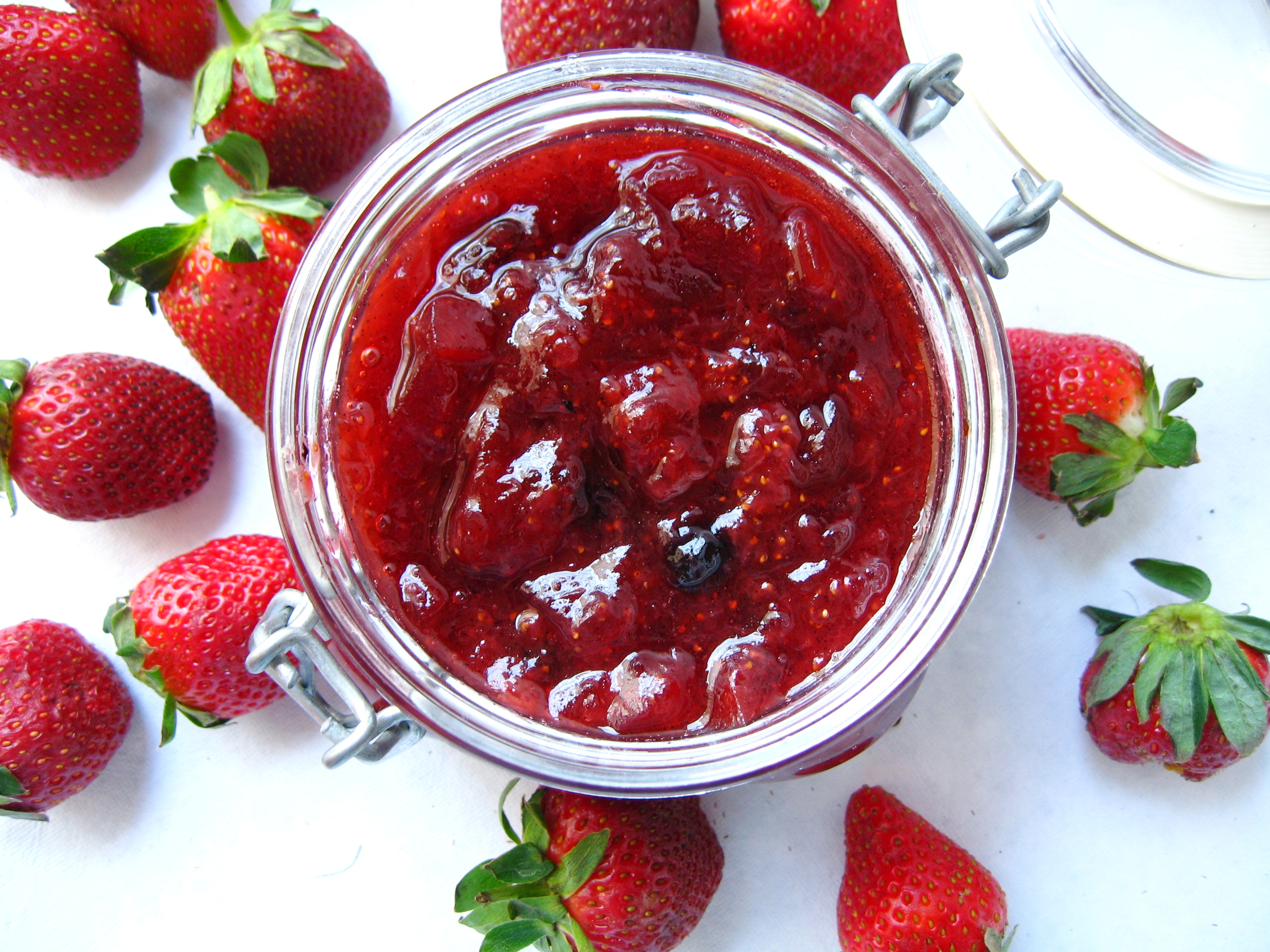 And I think I found my solution and a way to offer the Hubby a new flavor of protein balls
JAM
Now this doesn't work with Jelly. And I have a strong preference to Jams with bits of fruit in them.
REASONS TO USE JAM
It is WAY easier to mix then the Honey
It changes the Protein Balls flavor from Peanut Butter to PB and J
The chunks of fruit add texture to the balls!!
Jam adds vitamins and fiber.
Another things I changed was the Oat Bran-
WHAT YOU NEED
2 Tbsps of Peanut Butter

2 Tbsps of Protein Powder-a little extra may be used to roll the balls
2 Tbsps of Oats/Oat Bran-I like to use whole oats to give these balls more texture..BUT it doesn't matter
2 Tbsps of Jam- I prefer Strawberry
WHAT TO DO
Mix all the ingredient together in a bowl

Coat hands with protein powder- This will help decrease stickiness

Divide dough into 8 sections

Take the first section and roll it into a ball

OPTIONAL- coat with protein powder or chia seeds

Repeat untill you have 8 balls

When finished, refrigerate or freeze until ready to serve.
I have tried this recipe with Grape, blueberry and Strawberry Jam. The Hubby has loved them all!!!